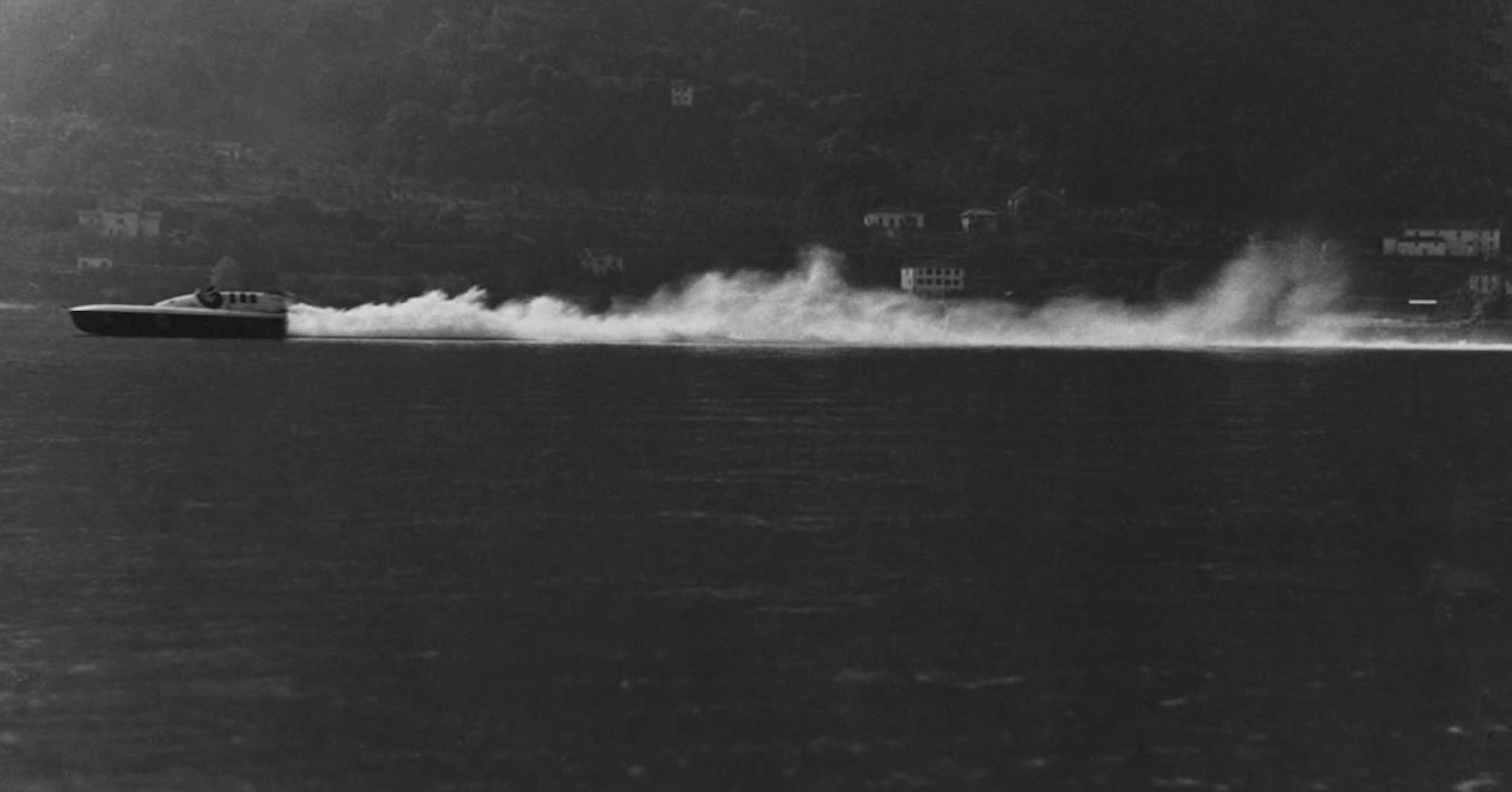 Bluebird Boats
After Sir Malcolm's Campbell's achievement of the 300 mph land speed record with Blue Bird in 1935, he retired from the land speed record. Shortly afterwards he switched attention to the water speed record, at that time dominated by American, Gar Wood.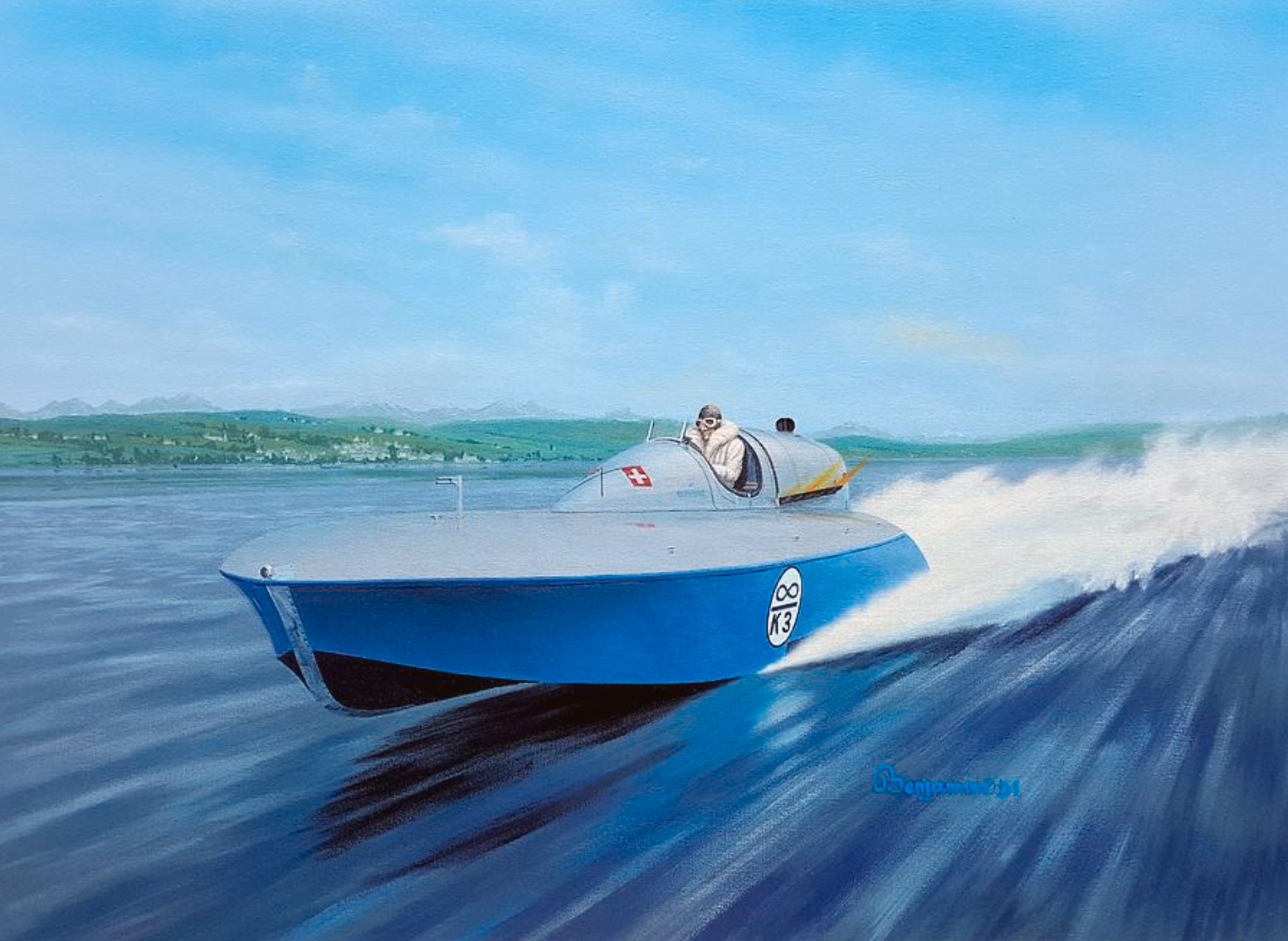 Fred Cooper of Saunders Roe was commissioned to design a hydroplane powered by the Rolls Royce R engine used in Blue Bird, and also in pairs in Segrave and Kaye Don's Miss England boats.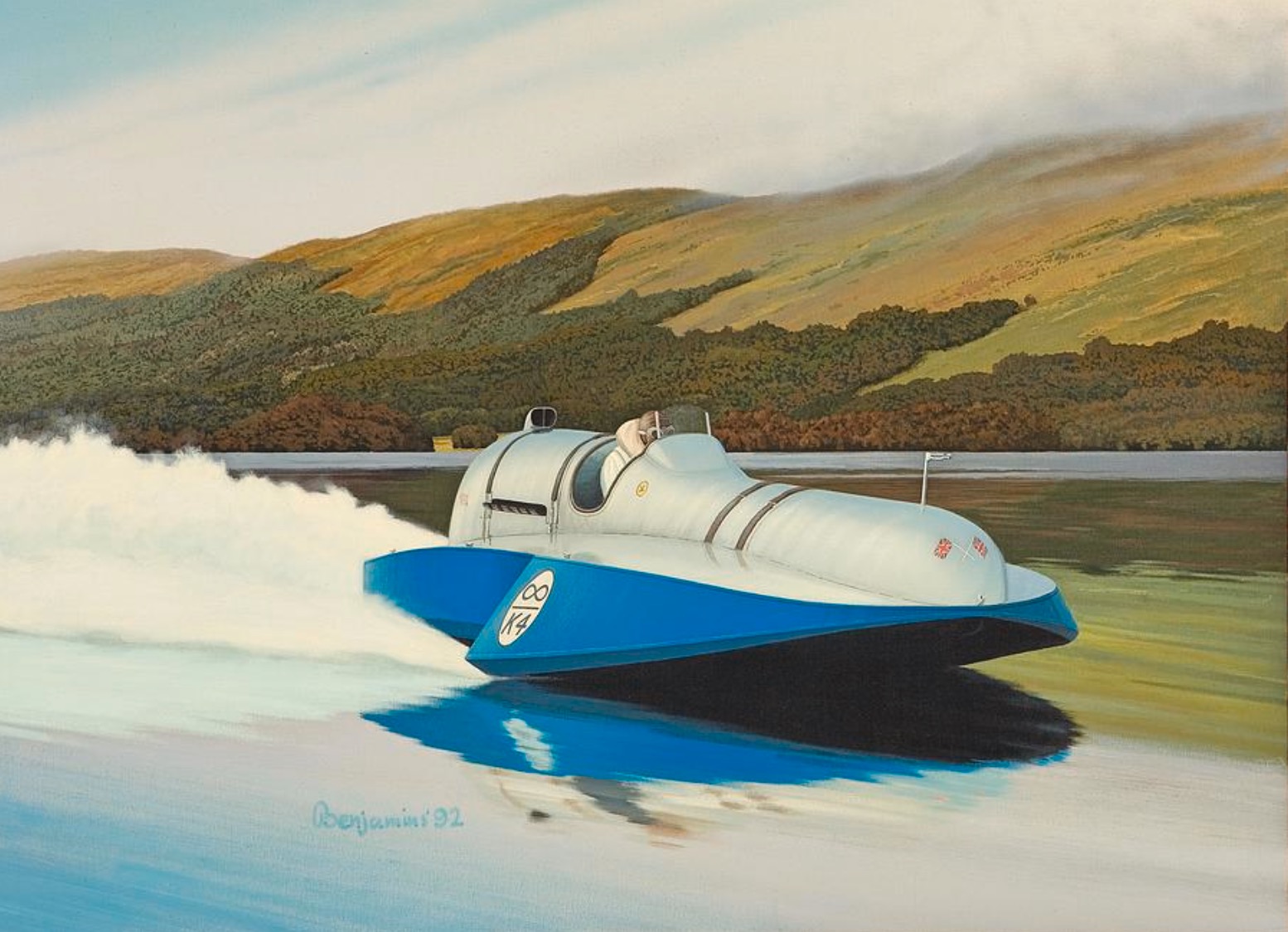 K4 was built by Vosper & Company as a replacement to the Blue Bird K3, which had set three other water speed records for Malcolm Campbell before the K4 was built. It also used the same Rolls-Royce R engine.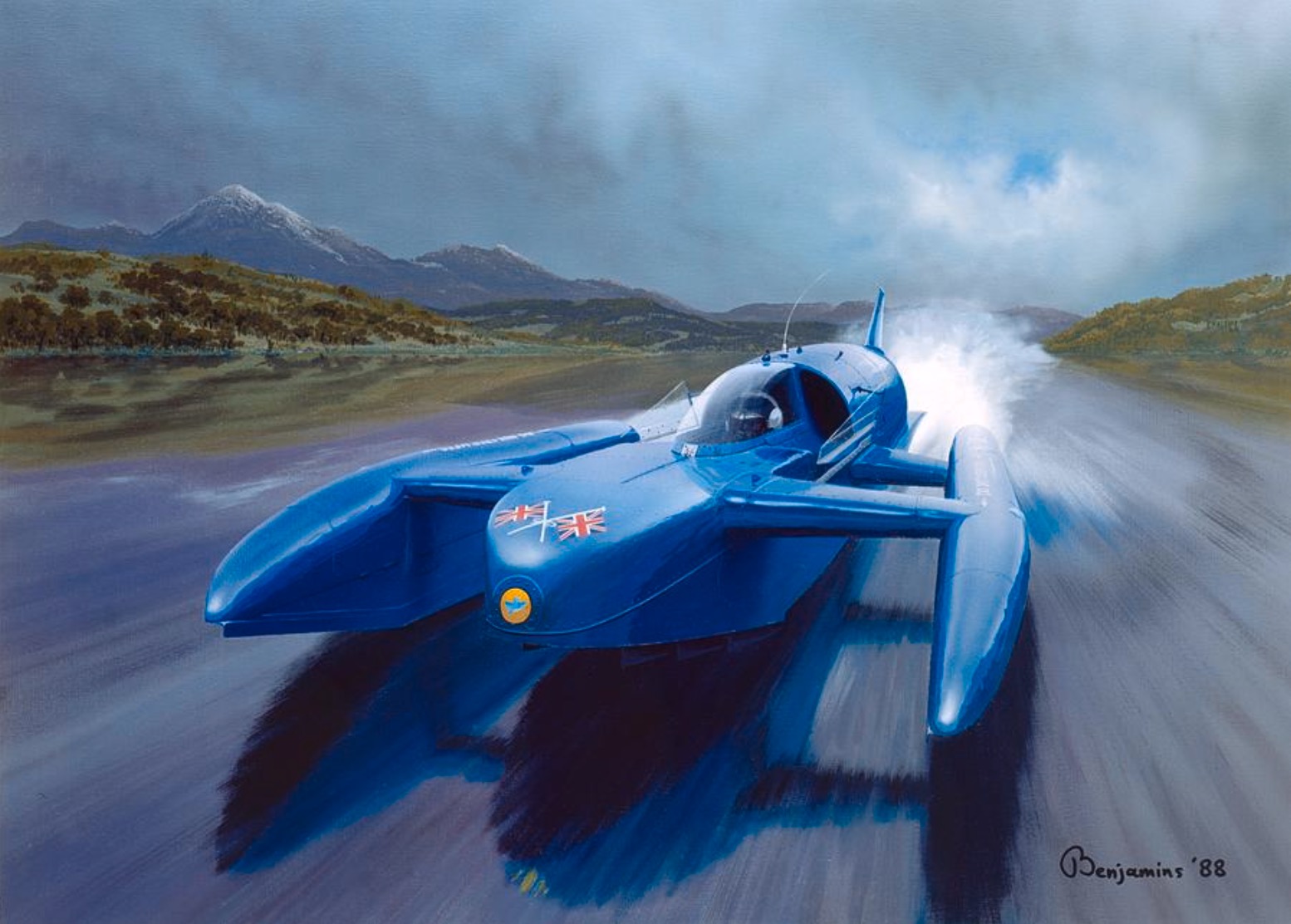 K7 was born of necessity. Donald had been using his father's Bluebird K4 for his record breaking attempts, but in 1951 it was destroyed by structural failure, when the gearbox sheared its mountings. Bluebird K7 top speed was 276.33 mph
Bluebird Boats
New Horizons
Malcolm Campbell set the water speed record four times, his highest speed being 141.740 mph (228.108 km/h) in the Bluebird K4. (He developed and tested Bluebird on Tilgate Lake, Crawley.) He set the record on 19 August 1939 on Coniston Water, England.
Donald Campbell began his own water speed record attempts using his father's' old boat Bluebird K4, but after a structural failure at 170 mph (270 km/h) on Coniston Water, Lancashire in 1951, and the death of John Cobb, who was killed in 1952 trying to break the water speed record, he decided that he would develop a new boat.
Designed by Ken and Lew Norris, the Bluebird K7 was an all-metal jet-propelled 3-point hydroplane with a Metropolitan Vickers Beryl jet engine producing 3,500 lbf (16 kN) of thrust. It was unveiled in late 1954 and taken, in January 1955, to Ullswater in the Lake District for its initial trials. After many problems and a number of modifications to K7, Campbell finally succeeded on Ullswater on 23 July 1955, where he set a record of 202.15 mph (324 km/h), beating the previous record by some 24 mph (39 km/h) held by Stanley Sayres.
Lake Mead, USA
Campbell set a total of seven world water speed records in K7 between 1955 and 1964. The series of speed increases—216 mph (348 km/h) later in 1955, 225 mph (362 km/h) in 1956, 239 mph (385 km/h) in 1957, 248 mph (399 km/h) in 1958, 260 mph (420 km/h) in 1959—peaked on 31 December 1964 at Dumbleyung Lake in Western Australia, when he reached 276.33 mph (444.71 km/h); he remains the world's most prolific breaker of water speed records. Campbell was awarded the CBE in January 1957 for his water speed record breaking, and in particular for his record at Lake Mead in the USA.
Full Power by Arthur Benjamins