1933

Campbell-Napier-Railton Blue Bird
Top Speed: 272.46 mph
The Campbell-Napier-Railton Blue Bird was the land speed record car driven by Sir Malcolm Campbell.
After Segrave's Golden Arrow, a more powerful engine was required for Blue Bird, with a chassis and transmission to handle it. A super-charged Napier Lion VIID was used, with over three times the power of the previous Blue Bird and a large premium over Golden Arrow's non-supercharged 900 hp Lion VIIA.
The first use of super-charging for Land Speed Record cars and Golden Arrow's innovative vertical aerodynamic stabilising fin was also used, a first for Campbell.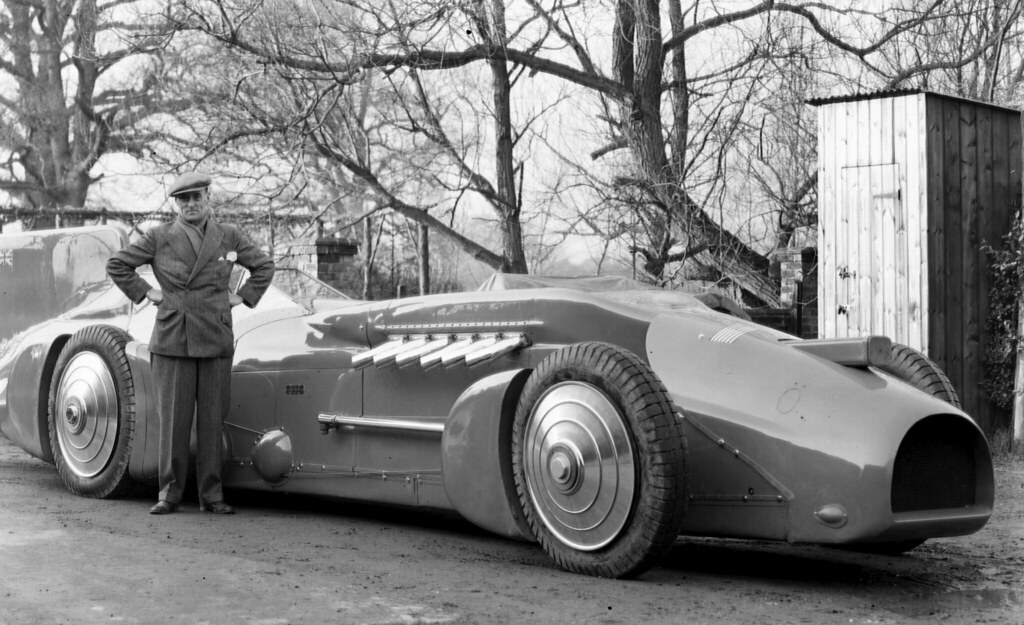 Campbell's nemesis Segrave was killed in an attempt on the water speed record whilst Campbell was scouting for new record courses in South Africa. On his return, he set off for Daytona with the new Blue Bird, concerned at American challenges to the record. Segrave had, after all, at least been British. On 5 February 1931, he pushed the record to 246 mph, to great popular acclaim. On his return he was knighted.
A year later he returned and pushed through to 251 mph. This record stood for another year, until he himself broke it with his next car, the next Rolls-Royce-engined 1933 Blue Bird.