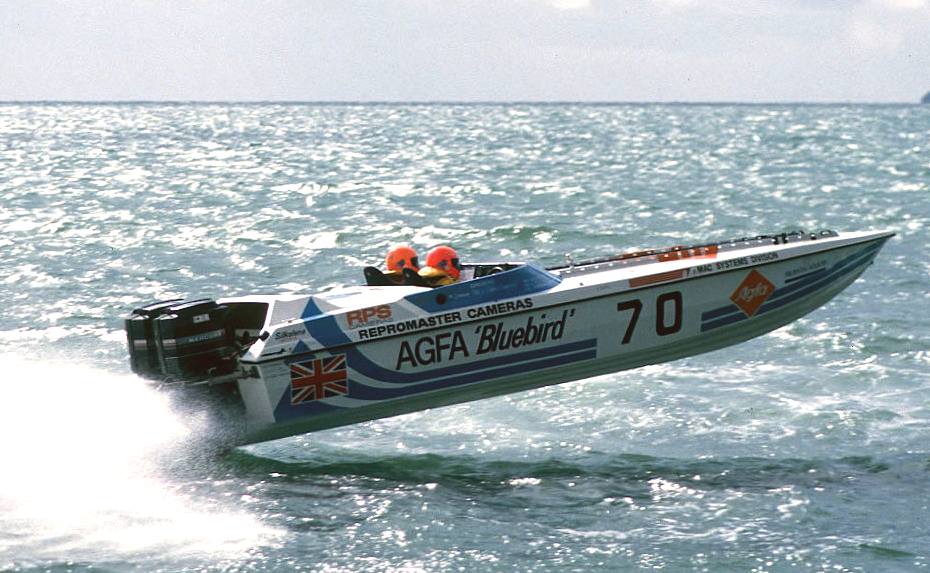 Gina Campbell
Gina Campbell QSO is the daughter of Donald Campbell CBE and grand-daughter of Sir Malcolm Campbell. So is the thrill of record breaking in her blood? Yes, of course…
The Campbell Family
Gina Campbell
Gina Campbell QSO is the daughter of Donald Campbell CBE and grand-daughter of Sir Malcolm Campbell. So is the thrill of record breaking in her blood? Yes, of course…
The British racing Campbells have achieved over 30 Land and Water Speed Records since the Bluebird legend began. No other sporting family has matched the racing Campbell family's success in their chosen field. A Women's World Water Speed record holder herself, Gina has lived up to the expectations of the Campbell dynasty and triumphed through adversities. She had but a short time with her adored father before his untimely demise in 1967. At just seventeen, Gina was catapulted into the media frenzy which followed Donald Campbell's fatal crash on Coniston Water in the English Lake District. An only child, distanced from her natural mother and moved between ten boarding schools, Gina's childhood was often lonely, traumatic and isolating. She has dedicated her adult years to keeping the memory of her legendary father and grandfather alive, and has perhaps only survived thanks to inheriting the Campbell competitive spirit. As a Campbell through-and-through, Gina has spent her life reaching for sporting and personal goals.
1984 UK Offshore Boating Championship

In 1984 Gina became entranced with power boat racing and in her very first year of competing, she won a major championship - the UK Offshore Boating Association Championship with her partner Mike Standring, as well as the Royal Yachting Association National Championship.

Women's World Water Speed Records

In the same year, at Holme Pierrepont in Nottingham, Gina Campbell broke the Women's World Water Speed Record at 122.8 mph. Attempting to increase the record on the same day in her Evinrude piston-engined, Agfa-sponsored Bluebird II power boat, she broke both collar bones in a crash eerily similar to her father's accident in 1967. Despite all odds, she lived to tell the tale.

Undeterred, in 1990 Gina broke her own World Water Speed Record in New Zealand, achieving 166 mph in a three point hydroplane. Her record stood until taken by New Zealander, Heather Spurle, in 1993. Nevertheless, Gina can still claim to have travelled faster on water than either her Grandfather or Father in a piston-engined vessel.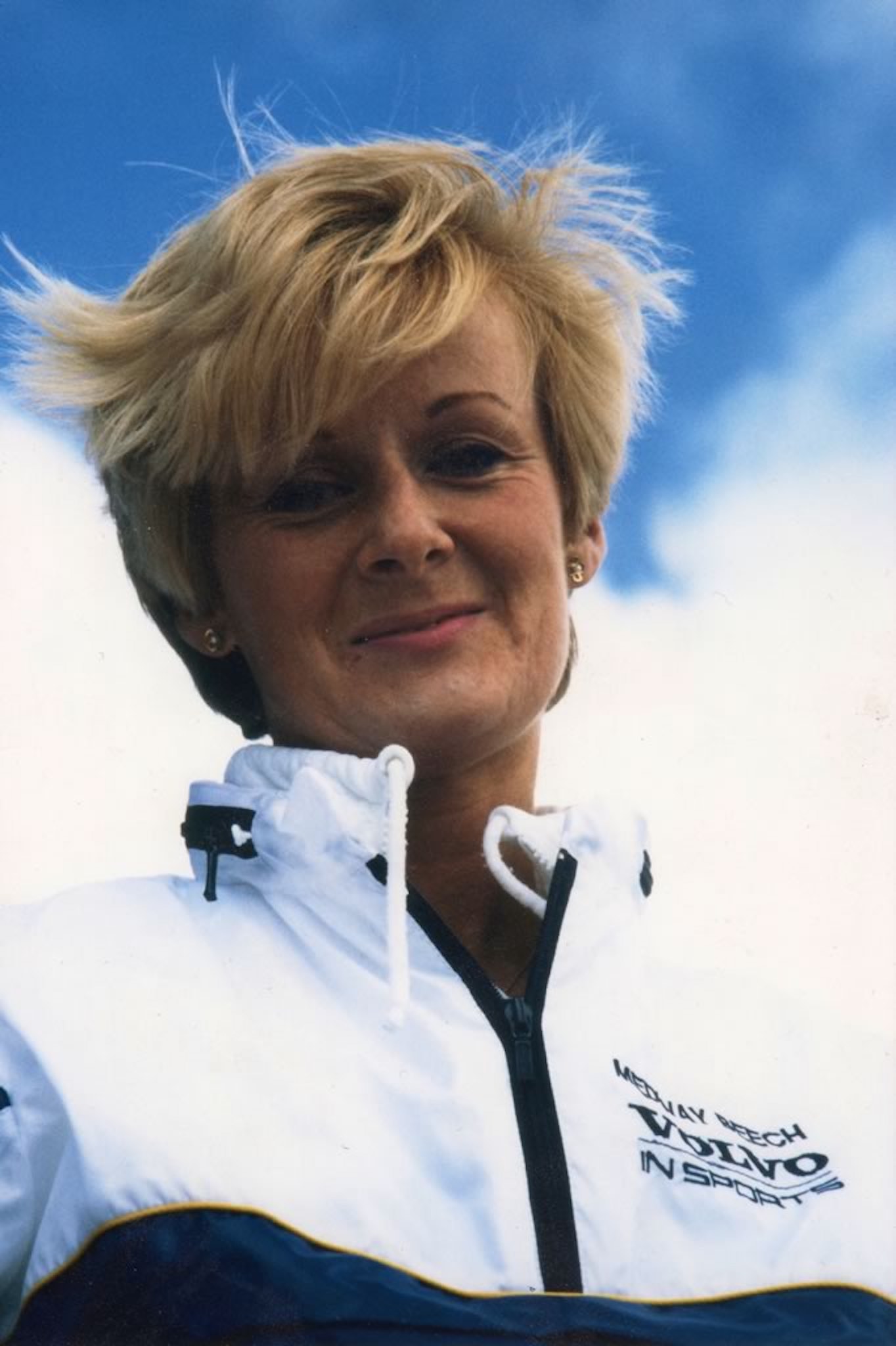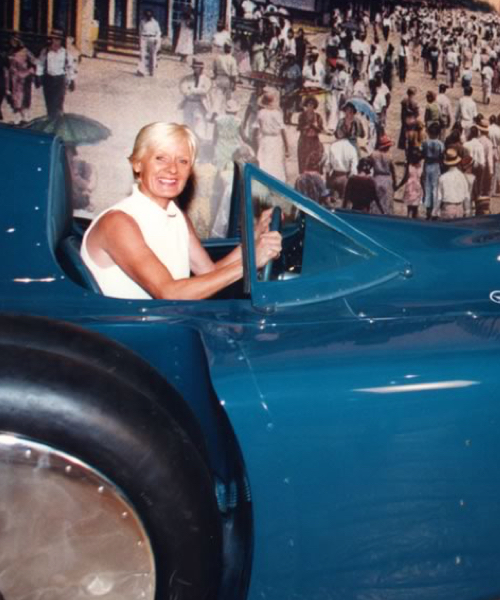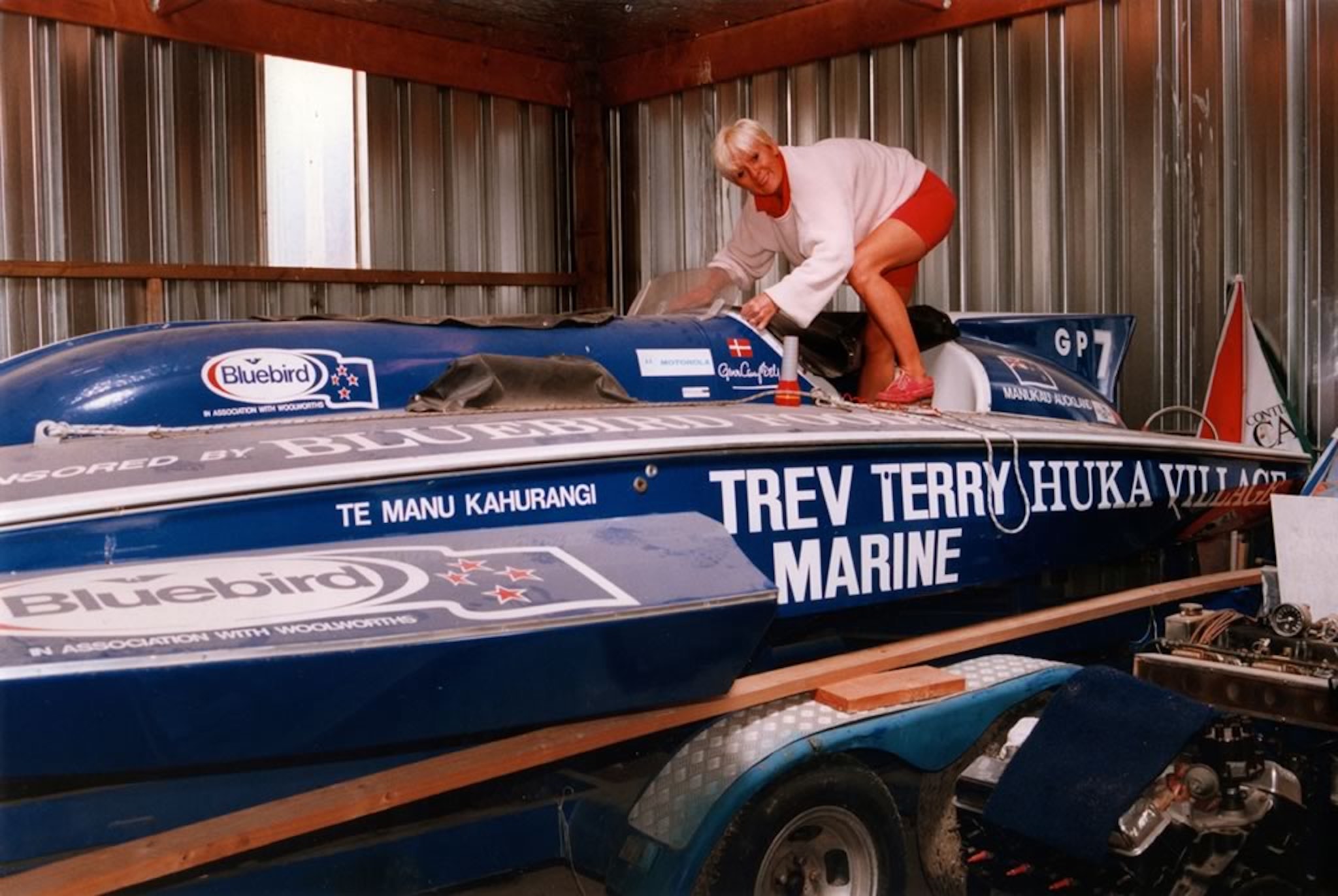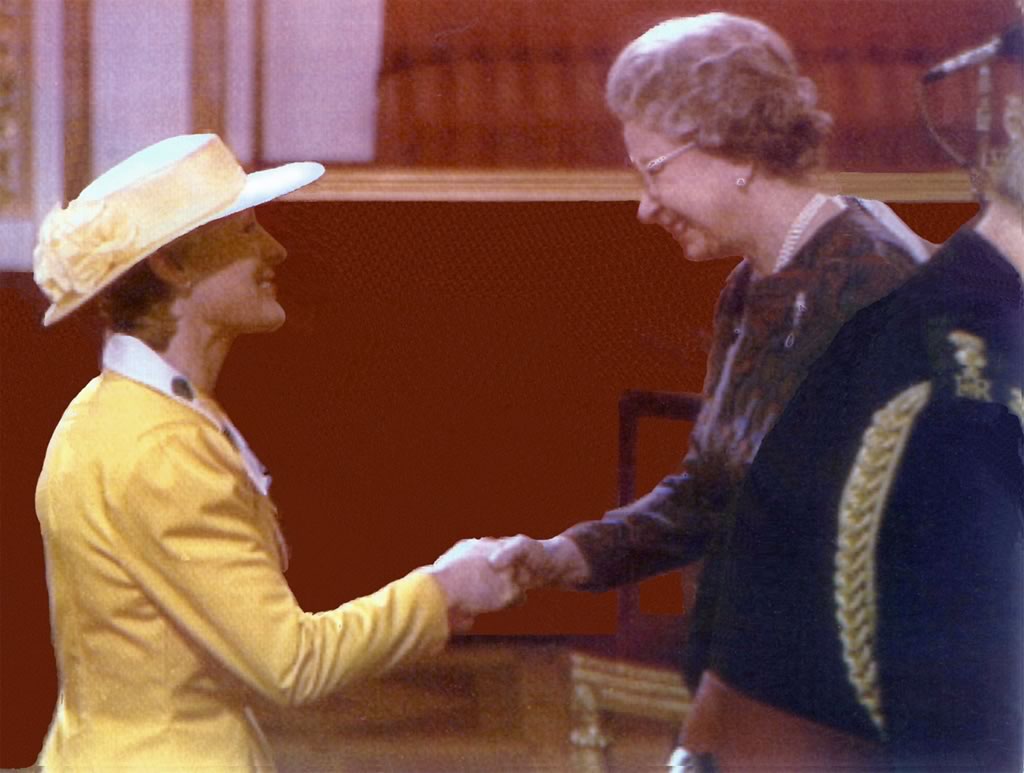 It is such a pleasure to have given three generations of Campbells an honour, especially an honour from New Zealand, which is so dear to my heart.
Queens Service Order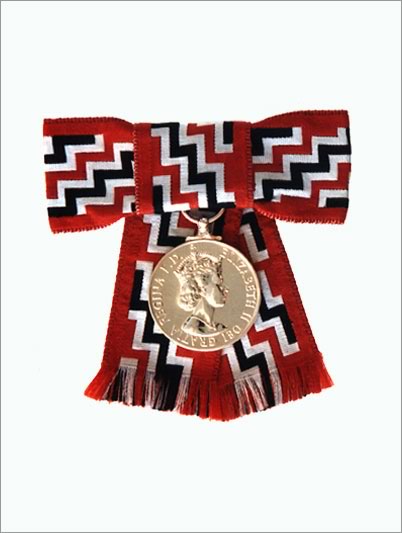 Gina Campbell has been awarded The Queen's Service Order - an honour established by Queen Elizabeth II which is given by the government of New Zealand.
It is awarded: "for valuable voluntary service to the community, or meritorious and faithful services to the Crown, or similar services within the public sector, whether in elected or appointed office". Gina was awarded her QSO in June 1990 by The Queen, for the work she did for the community in New Zealand in promoting safety on the water.
When receiving the honour, Her Majesty remarked: "It is such a pleasure to have given three generations of Campbells an honour, especially an honour from New Zealand, which is so dear to my heart."
Recipients of this award are entitled to use the post-nominal letters "QSO" and are styled "companion". The insignia of the order is a stylised manuka flower with five petals, which contains the effigy of the reigning monarch, surrounded by a red circle inscribed * FOR SERVICE — MŌ NGA MAHI NUI, * crowned at the top. The ribbon has a traditional Māori * Poutama * motif of black, white and red diagonal 'steps' (signifying the growth of man, striving ever upwards) in the centre, with red stripes along each edge of the ribbon. The insignia is worn on the left lapel of the coat, or from a ribbon tied in a bow at the left shoulder.