Bluebird-Proteus CN7
Representing four decades of the Campbell family's determination, bravery and engineering prowess, one of the most iconic, space-race shaped cars of the last century was Donald Campbell's Bluebird CN7.
In 1956, Donald Campbell began planning a car to break the land speed record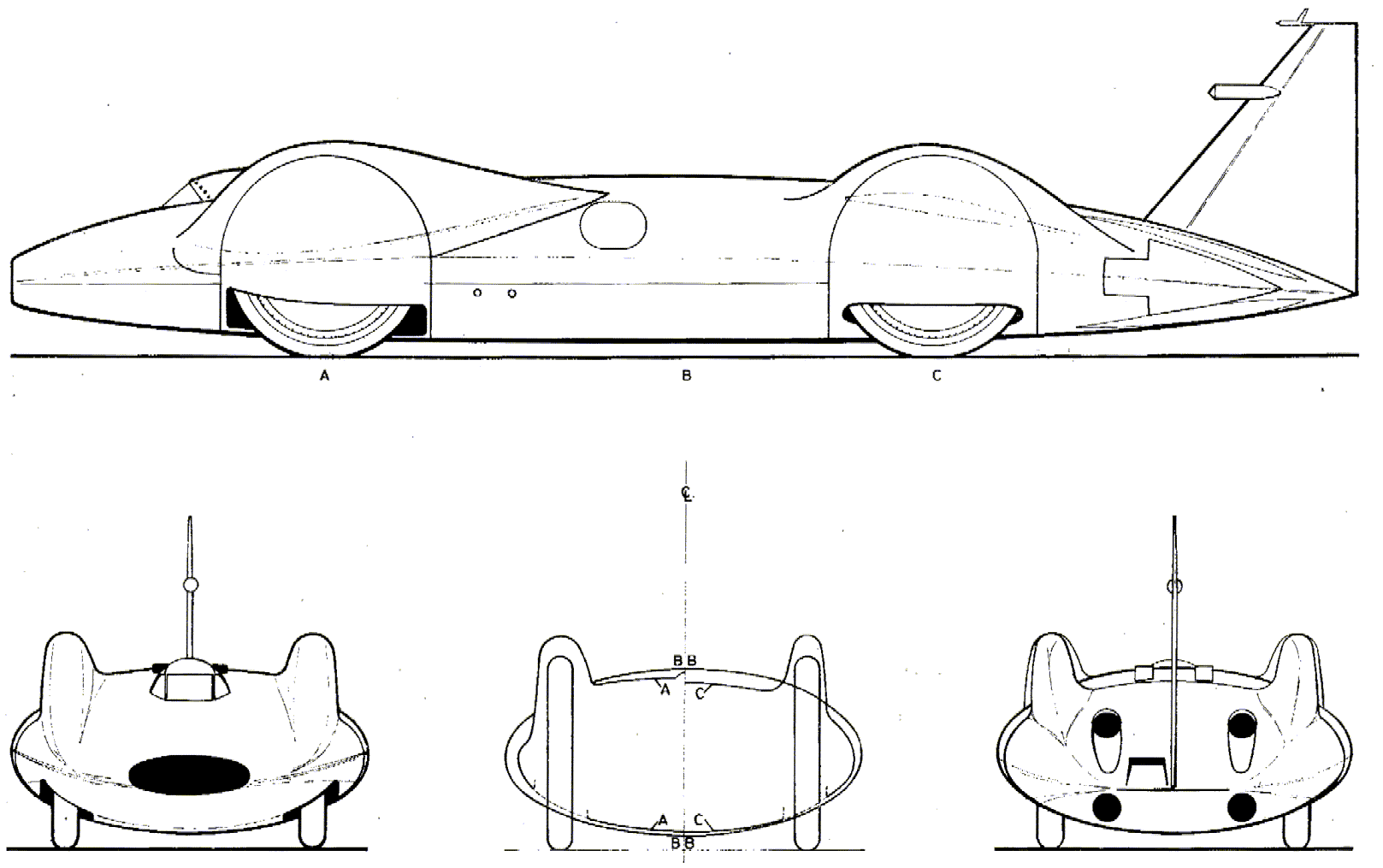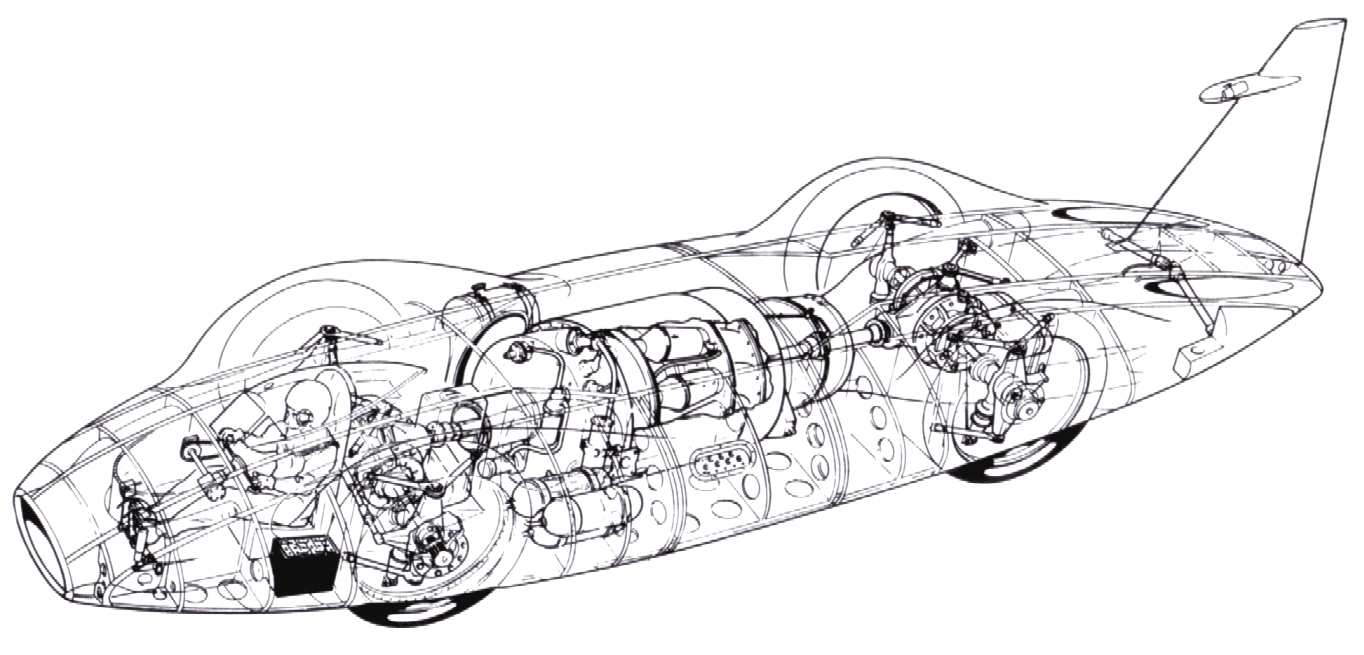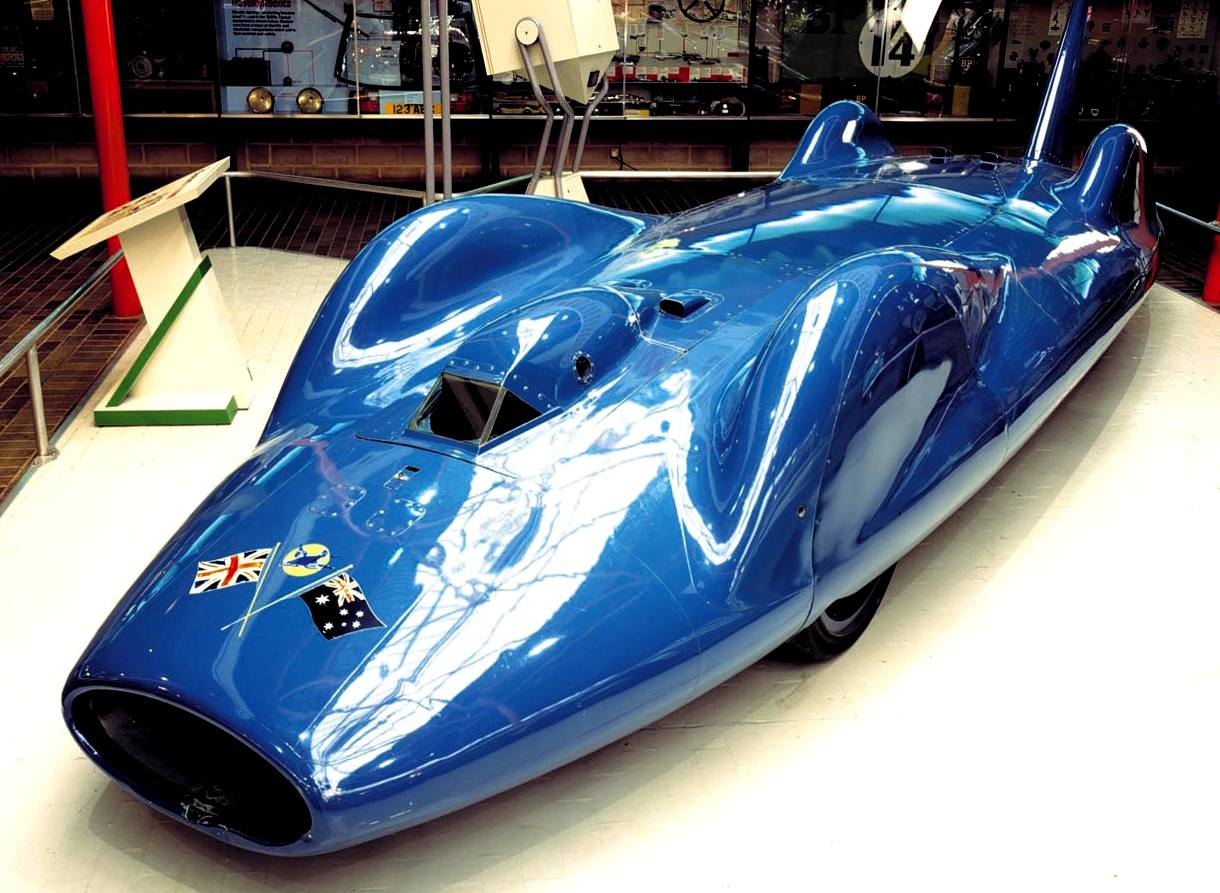 In 1956, Donald Campbell began planning a car to break the land speed record, which then stood at 394 mph (630 km/h). The Norris brothers designed Bluebird-Proteus CN7 with 500 mph (800 km/h) in mind. The CN7 was completed by the spring of 1960, and was powered by a Bristol-Siddeley Proteus free-turbine engine of 4,450 shp (3,320 kW).
Following low-speed tests conducted at the Goodwood circuit in Sussex, England, the CN7 was taken to the Bonneville Salt Flats in Utah, USA, scene of his father's last LSR triumph in 1935.
The attempt was unsuccessful and CN7 was written off, following a high-speed crash in September at Bonneville. Donald suffered a fracture to his lower skull, and was by 1961 on the road to recovery and planning the "rebuild" of CN7.
The metamorphosis of CN7 in fact required a completely new chassis; by the end of 1962 the car was shipped to Australia for a new attempt at Lake Eyre in 1963. The Lake Eyre location was chosen as it offered 450 square miles (1,170 km2) of dried salt lake, where rain had not fallen in the previous 20 years, and the surface of the 20-mile (32 km) track was as hard as concrete.
As Donald arrived in late March, with a view to a May attempt, the first light rain fell. Bluebird was running by early May but once again more rain fell, and low-speed test runs could not progress into the higher speed ranges. By late May, the rain became torrential, and the lake was flooded. The team had to move CN7 off the lake in the middle of the night to save the car from being submerged by the rising flood waters. The 1963 attempt was over.
1964, return to Lake Eyre
Donald and his team returned to Lake Eyre in 1964, but the surface never returned to the promise it had held in 1962 and he had to battle with CN7 to reach record speeds (over 400 mph (640 km/h)). After more light rain in June, the lake finally began to dry enough for an attempt to be made. On 17 July 1964, Donald set a record of 403.10 mph (648.73 km/h) for a four-wheeled vehicle (Class A). Yet he was disappointed with the record, as the vehicle had been designed for much higher speeds.
CN7 covered the final third of the measured mile at an average of 429 mph (690 km/h), peaking as it left the measured distance at over 440 mph (710 km/h).