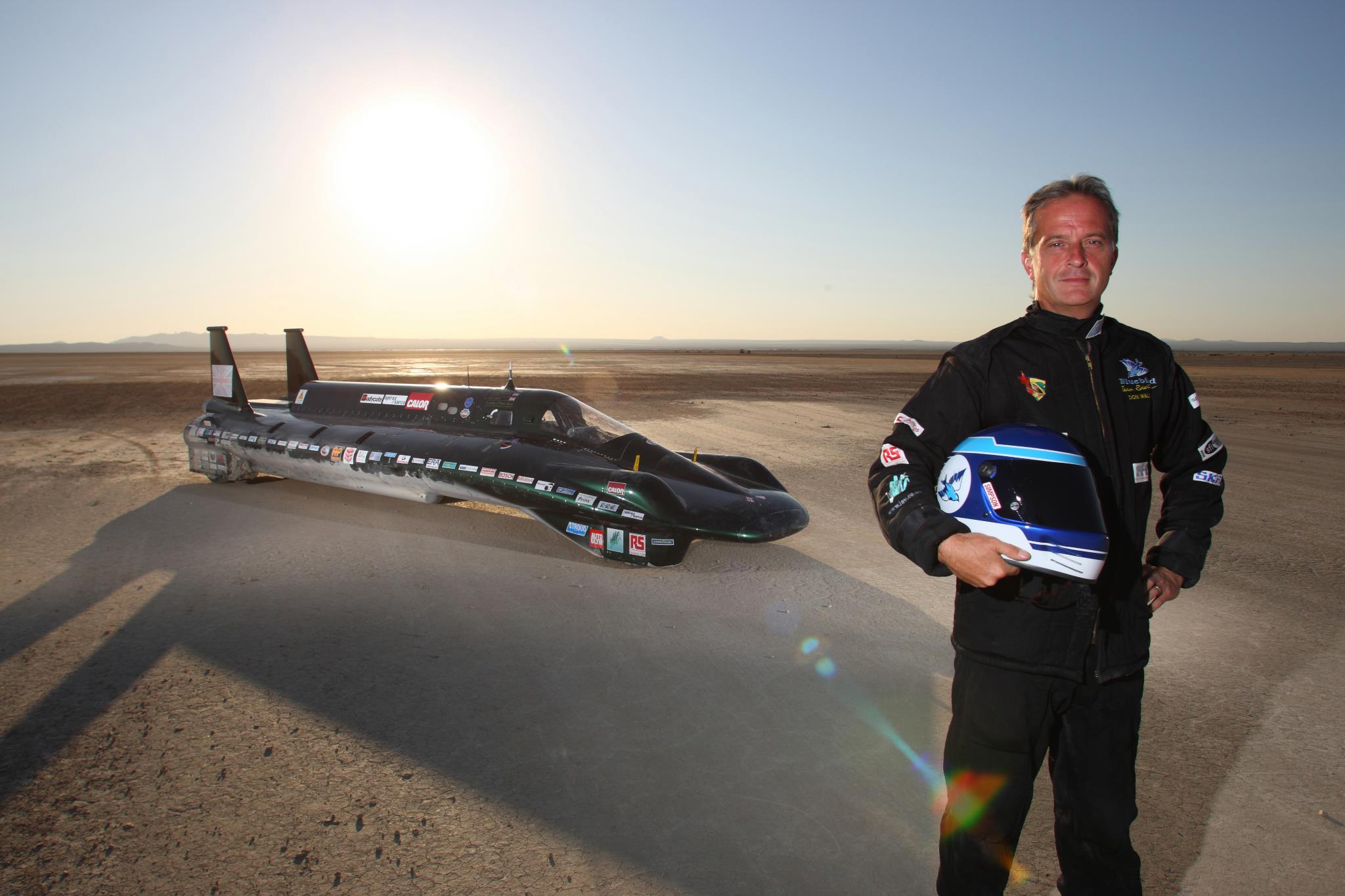 Campbell Cousins
Don & Joseph Wales
Gina's cousin Donald Wales, the grandson of Sir Malcolm Campbell, is a land speed record holder and together with his son Joseph, upholds the Campbell family tradition.
The Campbell Family
Don Wales
Gina's cousin Donald, the grandson of Sir Malcolm Campbell, broke his first record at Elvington Airfield, Yorkshire with the Bluebird Electric in May 1998 – breaking the UK National Record for an electric car, at 116mph. With a new car, the record was increased to first 128mph and then 137mph on Pendine Sands, Wales in August 2000.
In 2007 Don (pictured above) was invited to be part of the British Steam Car World Record attempt team. Two year later, on Edwards Airforce Base, California he broke his first World Record with a speed of 148mph. In 2013, he will be attempting a World Speed Record at Bonneville Salt Flats, USA with a new Bluebird Electric capable of speeds in excess of 400mph.
Joseph Wales
Gina's second cousin Joe (twin brother of Charlotte) and son of Don Wales, is currently studying Business at Bournemouth University.
Joe reveals that he has "also inherited the 'speed' gene" and has been racing on the Katt Track and working as a part time track marshall at Daytona in Sandown for nearly three years. To qualify for his licence, Joe went to Thruxton race circuit for a track day and drove a Porsche Cayman and a single seater. He was given a specific track session with good friend and race driving instructor, Lee Cunningham, who is also an ARDS instructor.